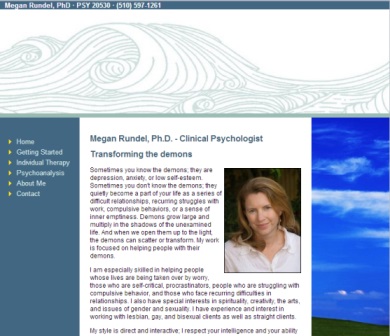 Megan Rundel, Ph.D.
5299 College Avenue Suite C Oakland, CA 94618
(510) 597-1261
http://www.meganrundelphd.com
drmeganrundel@gmail.com

I am a clinical psychologist with lots of experience and success helping people with depression, anxiety, relationship issues, and poor self-esteem. I have been in practice for over 15 years, and am able to help a wide variety of people.
Comments
Add Comment
Please login to add comments!