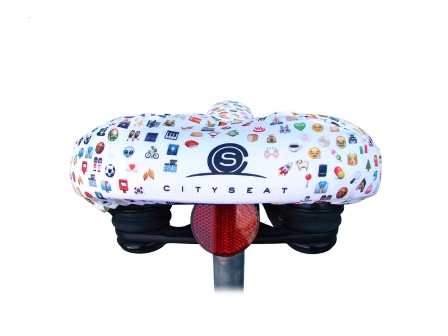 City Seat
Business Owner: Chelsea Petrozzo
Address: 400 West 37th street, 6J New York, NY 10018
Phone: (212) 643-5438
Business Email: info@cityseat.com
Website: http://www.cityseat.com/

CitySeat is a way to protect yourself and your clothing while also adding a touch of personal style to your ride. CitySeat's cover is constructed from a proprietary blend of stretchable, waterproof fabric designed to keep you cool, clean and dry, all while contouring perfectly to the seat's shape and rolling into itself as a 2x2 pouch. CitySeats are made to perfectly fit share ride bikes around the world, but also fits most cruiser and spin seats. We are entirely self-funded and are based off of an idea that came to life. We rely on our friends to help put us on the map and customers to give us feedback oh how to be better.
Comments
Add Comment
Please login to add comments!